Respiratory Care
Be a vital member of the health care team! Care for patients with lung or heart problems while entering a field that's full of opportunity. Most students can go tuition FREE.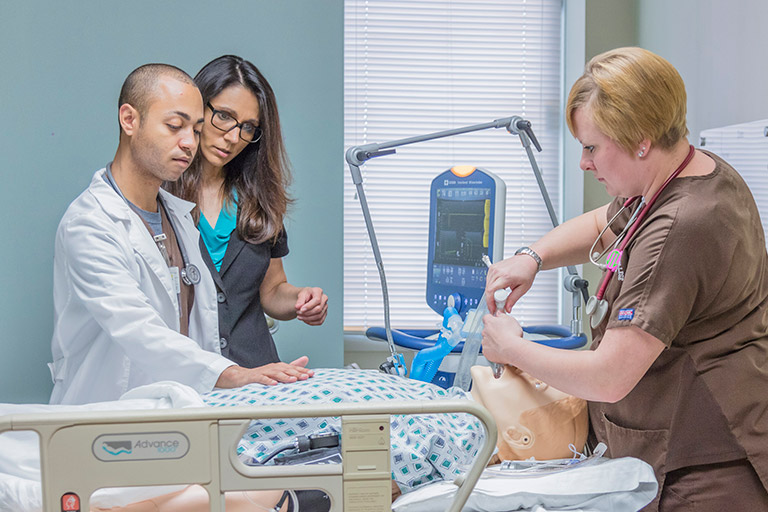 What Do Respiratory Therapists Do?
Respiratory Care is a profession involved in supporting cardiopulmonary health, rehabilitation, therapeutics, and life support. Therapists are also extensively involved in cardiopulmonary diagnostic testing, patient evaluation and care planning. They work with patients of all ages from premature infants to the elderly.
What are my career options?
Career and advancement opportunities in respiratory care are excellent, especially for those willing to travel or relocate. Most graduates work in hospitals, but opportunities exist in home health care, nursing homes and physicians offices. Employment throughout the United States ranges from $33,200 to $41,600 (National Bureau of Labor Statistics, 2002).
Never Underestimate You!