Air Conditioning Technology
Companies in and around Madisonville are looking to hire our Air Conditioning Technology graduates because they know they have the skills they're looking for. If you're interested in a career in AC repair, installation, or maintenance, we'll help get you there!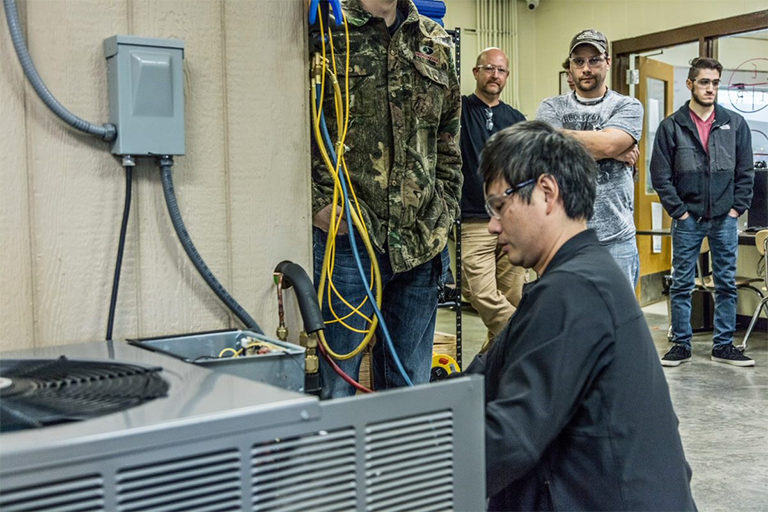 Benefits of the AC Technology program
Here are a few perks of the AC Technology Program:
Tuition free for those who qualify for the Work Ready KY Scholarship
Job security in an in-demand industry
Online and hands-on learning offered
With the lowest tuition in the state, you can keep money in your pocket while earning your degree. Make the smart choice to continue your education and set yourself up for success.
Never Underestimate You