What is Emergency Medical Services?
The Emergency Medical Services Program enables you to gain a unique and in-depth experience in the emergency health services. Through a rigorous process of academic and clinical applications, you will be prepared to fulfill the roles and responsibilities of an EMS Paramedic as they pertain to the care and transportation of the sick and injured.
The program requires you to demonstrate strong interpersonal skills, sound moral and ethical character, critical thinking abilities, and the capacity for making quick and appropriate decisions regarding patient care and management. As professional healthcare providers, paramedic graduates are taught how to interact effectively with other emergency services personnel, to be dynamic leaders, to value life-long learning and personal development, to be of service within their communities, and above all to respect and sustain human life. Upon successful completion of the program, you will be well prepared to assume their duties as a patient advocate working always to act on behalf of those in need. Available Credentials
What are my career choices?
The National Registry of Paramedics issued a mandate effective January 1, 2013 that all Registry applicants must have graduated from an accredited program to sit for the Registry. MCC's currently holds a letter of review, which will allow graduates to apply and sit for the National Registry of Emergency Medical Technician Paramedic (NREMTP) Examination upon successful completion of the program. Kentucky utilizes the National Registry Paramedic Exam as their licensure exam for credentialing Paramedics in the Commonwealth. After successfully completing the NREMTP, you may apply to the Kentucky Board of Emergency Medical Services (KBEMS) for licensure as a paramedic in the Commonwealth or in your respective state.
A variety of job opportunities will be available for graduating paramedic student. Fire Departments, Ambulance Services, Emergency Rooms, and Air Medical Transport, Industrial Settings Including Coal Mines, Factories, Oil Fields, and Military Services need paramedics.

Salary ranges from $40,000 - $120,000 a year. There is a national shortage of paramedics and a growing job market.
What are my degree, diploma, or certificate options?
Associate in Applied Science
Emergency Medical Services Paramedic
Certificate
Emergency Medical Services - Paramedic
Accreditation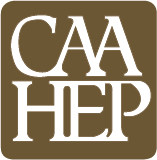 Commission on Accreditation of Allied Health Education Programs
25400 US Highway 19 North, Suite 158
Clearwater, FL 33763
National Registry Pass Rates
NREMT/State Written Exam: 100

Retention: 75

Positive (Job) Placement: 100
Admission Requirements
Enrollment in the Emergency Medical Services program is limited and a selective admissions process is followed. Students are required to be a certified EMT upon acceptance into the program. In addition, the following are prerequisite/corequisites for admission to Emergency Medical Services. It is recommended that these courses are considered as prerequisites and are completed prior to entering the program core courses.
Completion of BIO 135 with Lab or completion of BIO 137 and concurrent enrollment in BIO 139 and EMS 200
Completion of a three-credit hour Medical Terminology Course
Completion of a mathematics course or concurrent enrollment in mathematics and EMS 200
MCC accepts transfer courses meeting the criteria and transferability of required courses.
To be considered for admission, the following conditions must be met:
Complete the MCC application process
Meet with an advisor and register for classes
Complete, at minimum, BIO 135 or BIO 137 (registered for BIO 139 Fall 2014) and Medical Terminology
Be a certified EMT
Submit a letter of intent of eligibility to enter Emergency Medical Services; letter must be submitted as soon as possible to Tim Martin, Emergency Medical Services Program Coordinator, Madisonville Community College, 750 North Laffoon Street, Madisonville, KY 42431
Be admitted to Emergency Medical Services
Length of Program
After admission to the paramedic program, full-time students can complete either the associate degree or certificate in three to four semesters.
Advanced Placement
Currently Madisonville Community College does not have advance placement for the Paramedic Program.
This information should not be considered a substitute for the KCTCS Catalog. You should always choose classes in cooperation with your faculty advisor to ensure that you meet all degree requirements.