Diversity Programs
MCC is committed to advancing diversity, equal opportunity, and positive relations on campus and in the community. The college's Office of Diversity Programs supports exploration of diversity in a safe and positive environment. Through diversity awareness, this office seeks to create and maintain an inclusive, respectful, and equitable learning and work environment.
2017 - 2020 Madisonville Community College Diversity Plan
Community Programs
Madisonville Community College is pleased to participate in the following diversity activities:
Multicultural Student Association (MSA)
The Multicultural Student Association (MSA) is open to all students and promotes programs and services that enhance students' academic, social, and cultural development. MSA sponsors guest speakers and numerous educational and cultural events, providing opportunities for students to work toward achieving individual and cross-cultural goals. MSA supports all efforts toward a greater understanding of cultures and on overall greater appreciation of cultural diversity.
Guided Learning and Academic Development Program
The Guided Learning and Academic Development (GLAD) program is designed to assist underrepresented youth to excel academically in middle school and as freshman in high school. The program seeks to enhance the growth, both academically and personally, of its student participants, by nurturing them in the STEM-H (Science, Technology, Engineering, Math and Health Sciences). Adequately preparing students in these areas, through reasonable intervention, the program will aide in the transition to high school with post-secondary education as the ultimate goal.
Diversity Advisory Committee
The Diversity Advisory Committee includes community leaders from the college s service area. This committee will assist the college in its effort to incorporate programs, services and activities that encompasses diversity among its constituencies. The Council meets each semester to discuss the college s progress and efforts on cultural and global awareness.
Cultural Diversity Defined
Madisonville Community College has adopted the following definition of "diversity":
"The college defines diversity as the recognition and understanding of the similarities and differences between ourselves and other people based on race, religion, gender, age, disability, sexual orientation, ethnicity, and/or nationality."
Statement on Diversity
Madisonville Community College has adopted the following diversity statement:
"Madisonville Community College values the benefit of diversity and is committed to creating a community which recognizes the inherent value and dignity of each person. We respect the variety of ideas, experiences, and practices that such diversity entails. It is our commitment to ensure equal opportunity and to sustain a climate of civility for all who work or study at Madisonville Community College, or who otherwise participate in the life of the college."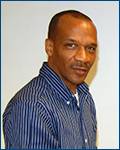 James Bowles
Director of Cultural Diversity
Phone: (270) 824-8588
Email: James.Bowles@kctcs.edu